Hi all,
For my first post on the new home lab, I thought I would start with the hardware I have purchased and show you how the assembly is done.
The hardware:
Motherboard: MSI B350 PC MATE Bundkort – AMD B350 – AMD AM4 soc
CPU: AMD Ryzen 5 1600 Wraith Spire CPU – 3.6 GHz – AMD
Case: AeroCool Aero-500 – Kabinet – Miditower – Hvid
Power supply: Inter-Tech Energon EPS-650W Strømforsyning – 650 W
SSD: Crucial MX300 SSD 2.5″ – 525GB
HDD: Two older HDD on 1TB that I already had at home but didn't use.
RAM: HyperX Savage Black XMP 64GB [4x16GB 2666MHz DDR4 CL15 DIMM]
All the hardware except for RAM was bought at www.proshop.dk
Picture of the hardware: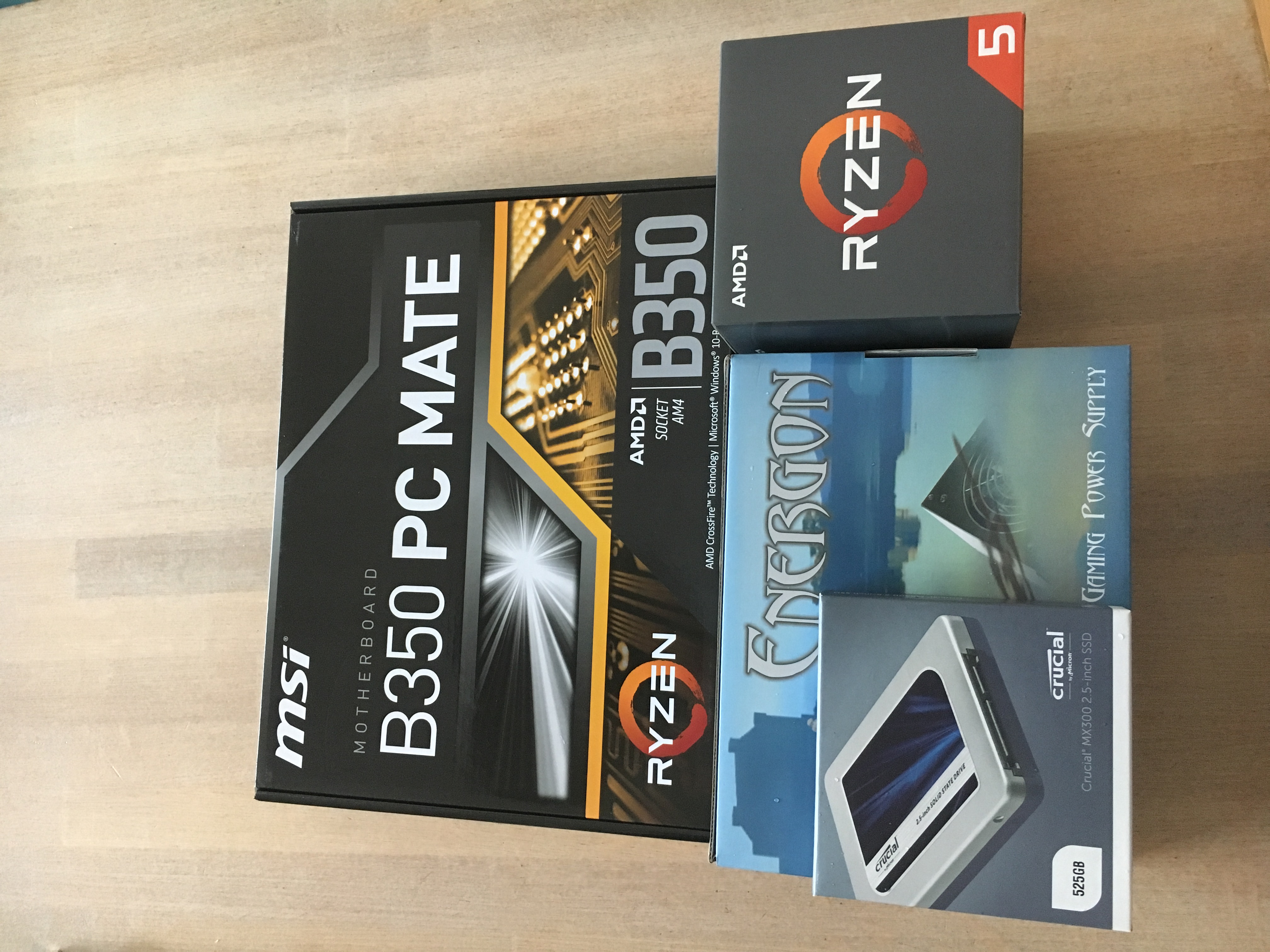 The assembly was done like shown below.
The case: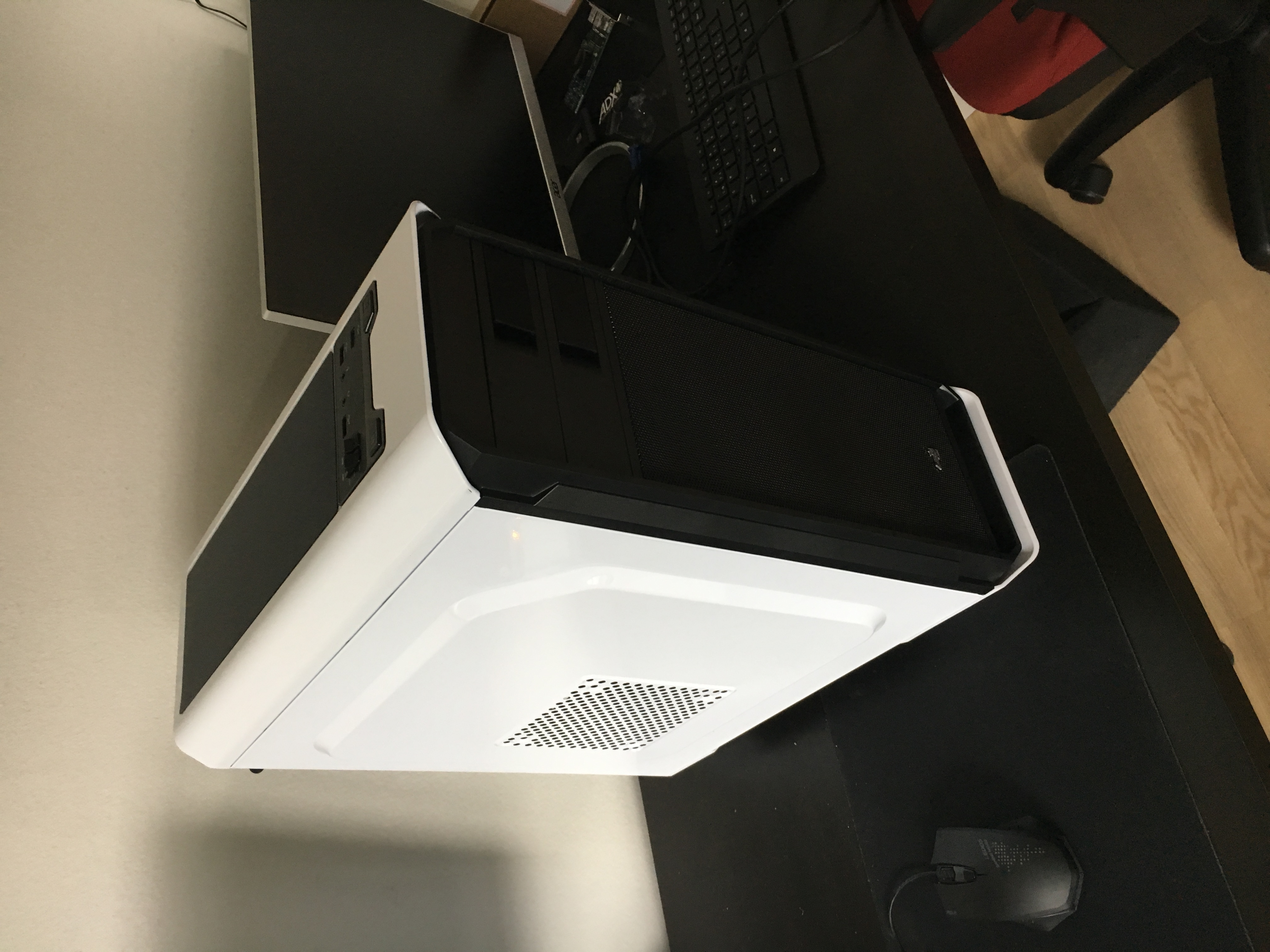 The power supply installed: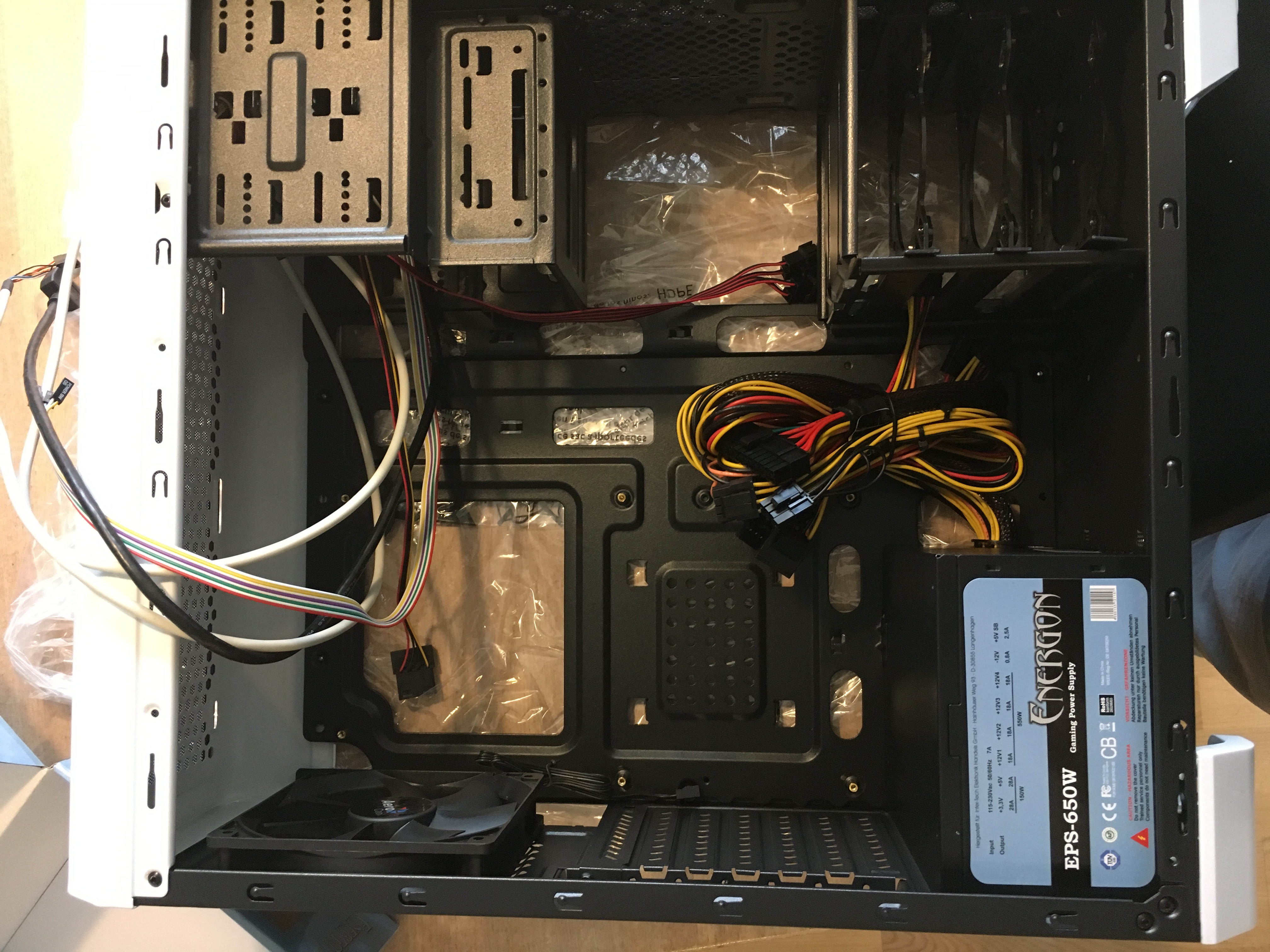 CPU and CPU cooler installed on motherboard: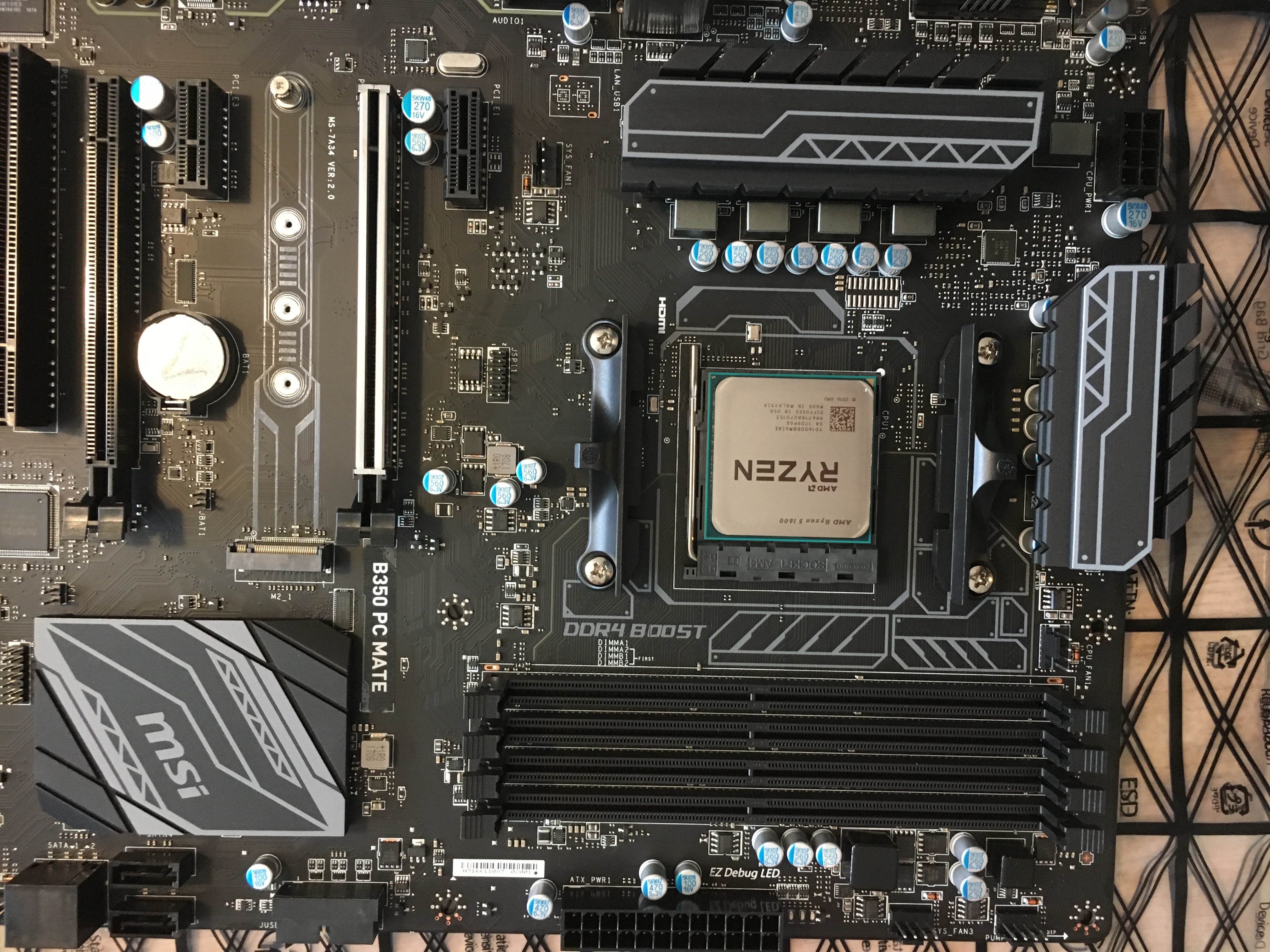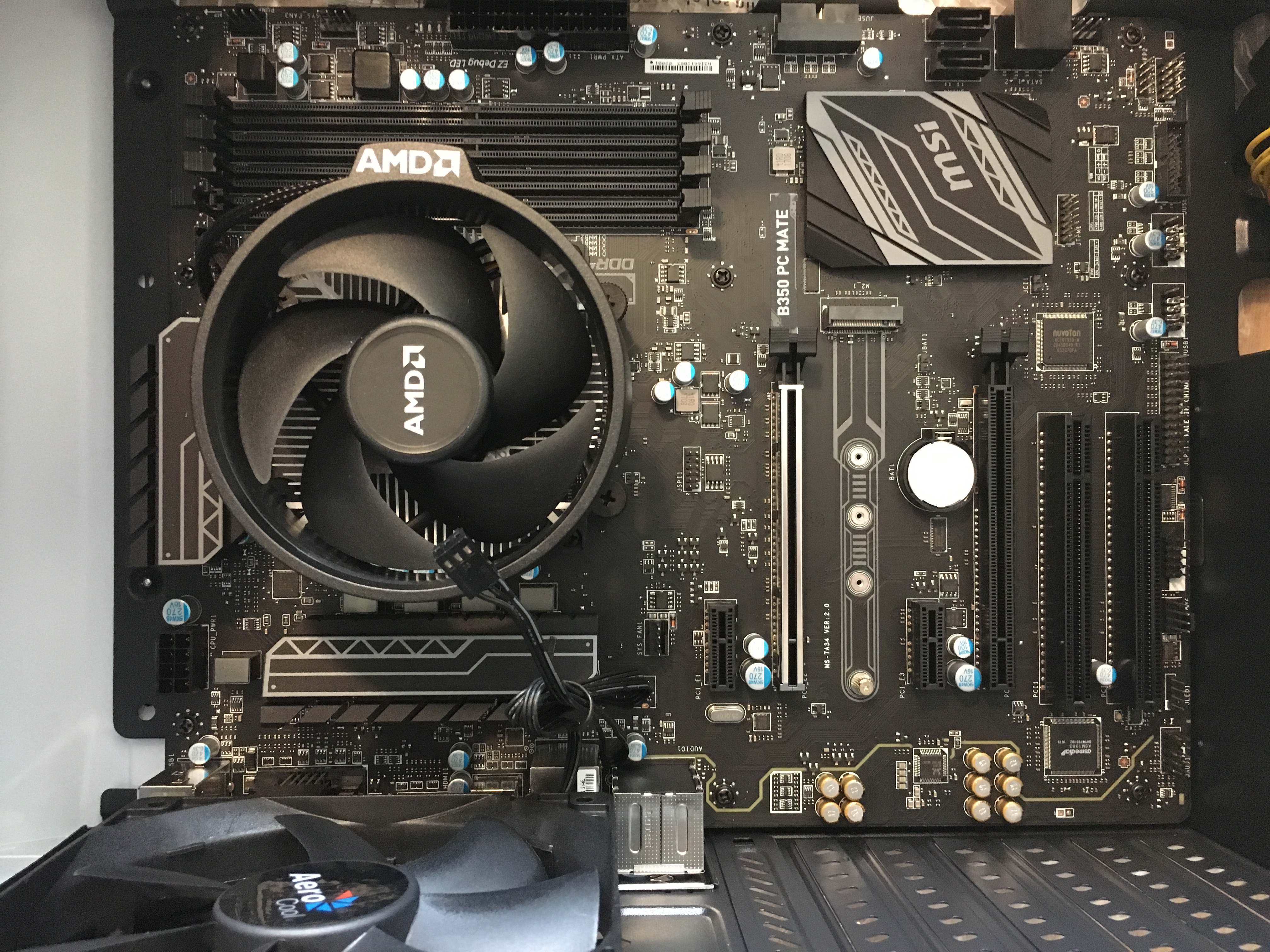 Disks installed: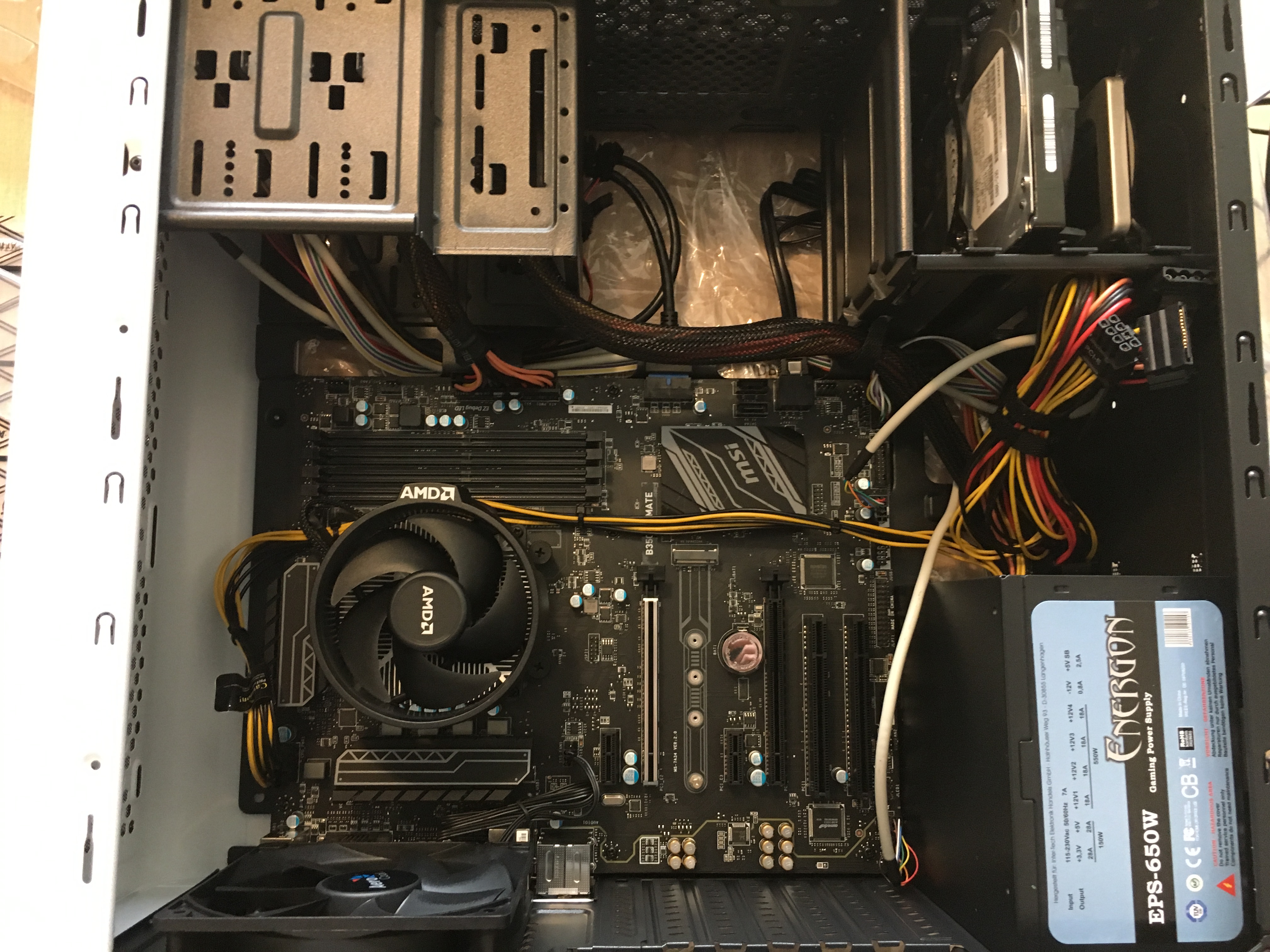 The RAM installed:
Picture of the server started and booted into the BIOS settings:
Next blog post will be on installing Nutanix on the server.
/Martin