Hi all,
In this post, I will show you how to integrate Nutanix Cluster and Citrix Director which provides you with some cool data in your Citrix Director. The data from Nutanix can really help you provide a great initial indication on where a problem might be, and on the flip side it also shows you how great your system is running. If you want to view a video on this instead (or as well) of reading the blog I have put one on youtube for you. You can see it here: http://youtu.be/l8-8dnembOc?hd=1 
So here goes.
Grab the Nutanix Director plugin from the Nutanix support portal, you will need an account with access to login here.
When you have, the plugin downloaded we are ready to begin the installation.
Step 1
Step 1 is to create a user on the Nutanix Cluster that we can use in Citrix Director. So, log into Prism – Click on the wheel in the top right corner and select "User Management"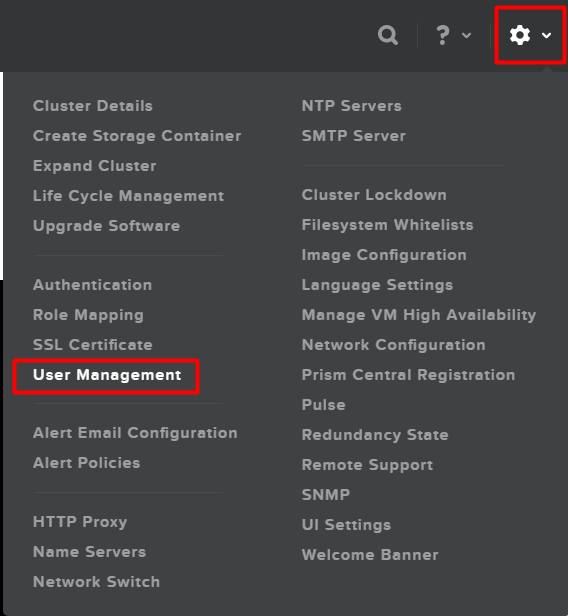 Click on "New User"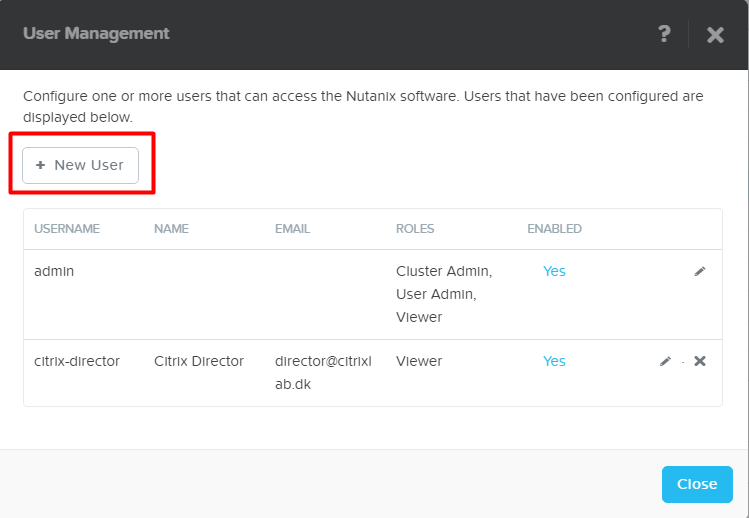 Fill out all the fields and do NOT select "User Admin" or "Cluster Admin", the role will then be viewer which is just fine for this integration. When all fields are filled click on "Save" and then "Close" to end the user management.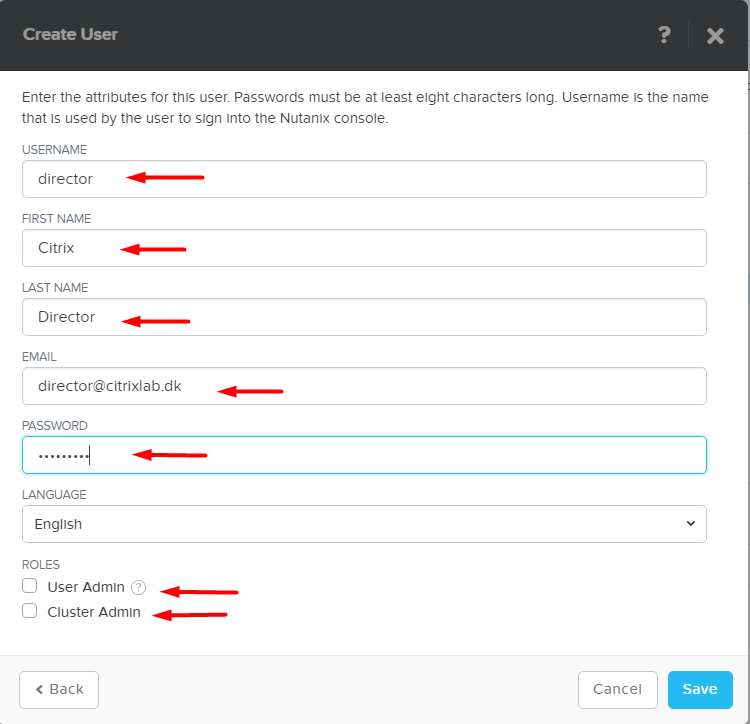 Step 2
Copy the Nutanix Director plugin to the Citrix Director server so that we can start the installation.
When the files are on the server proceed with the guide below.
Double click the installation file as marked below.

Verify that you are installing the correct version, in the picture below we have the plugin for Citrix Director 7.13 which is what I have in my lab environment. Click on "Next" when ready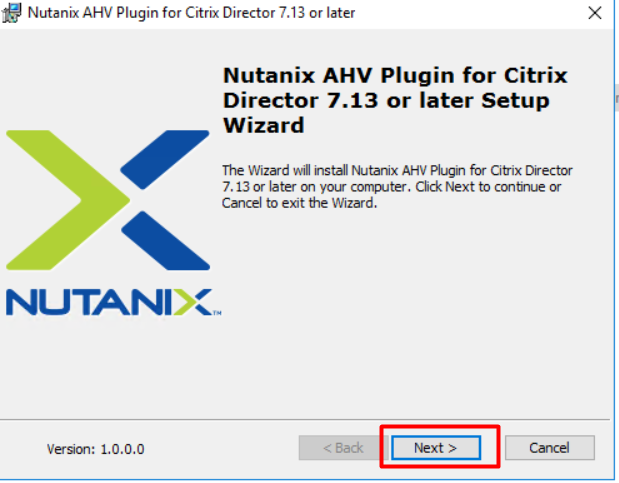 Ready the EULA, mark "I accept the terms in the License Agreement" and then click on "Next"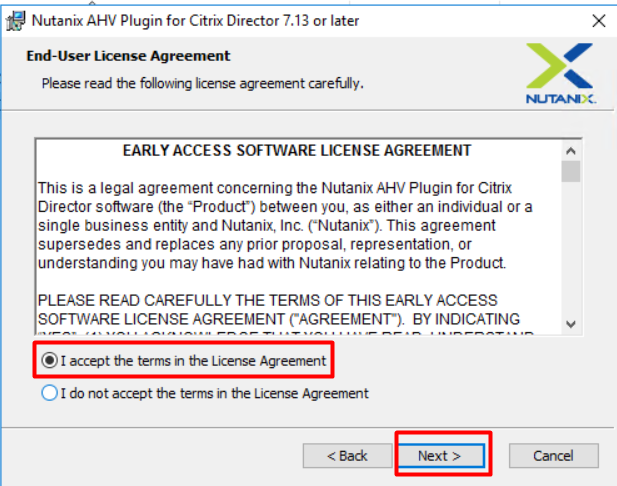 The installer finds the Director folder and will install in this folder as well. Click "Next" to continue.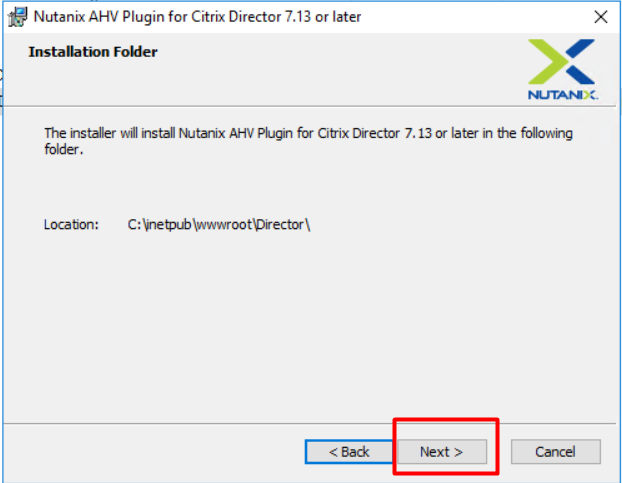 Click "Install" to start the installation. During the installation, the IIS service will be restarted, so if you are doing this in a production environment please notify any potential users of Citrix Director.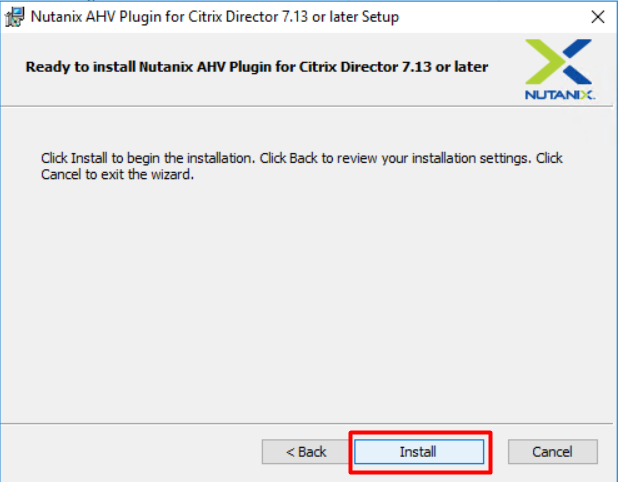 When the installation is completed you need to add a connection to the Nutanix Cluster. This is done by clicking on "Add Connection"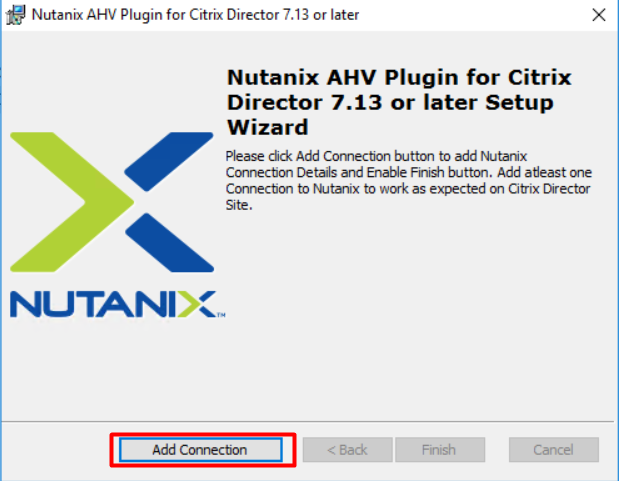 On the next screen, you need to type in your CVM server if you have a single node cluster or the "Cluster Virtual IP Address" if you have more nodes. In my case I have used the CVM address, but I have tested this with the cluster virtual ip address as well and works just fine as well.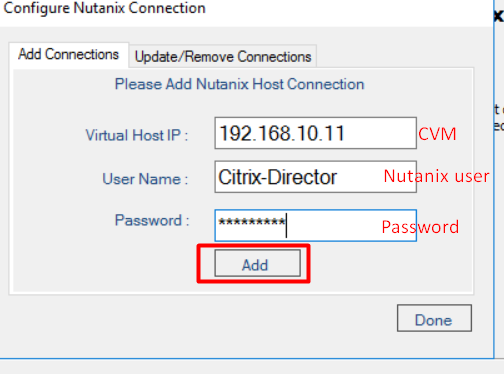 If all is well and good you should see the success screen as shown below. Click on "OK"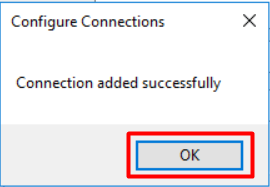 If you have more clusters you can add them now, or click on "Done" to complete the addition of connections. Clicking done will also restart the IIS service.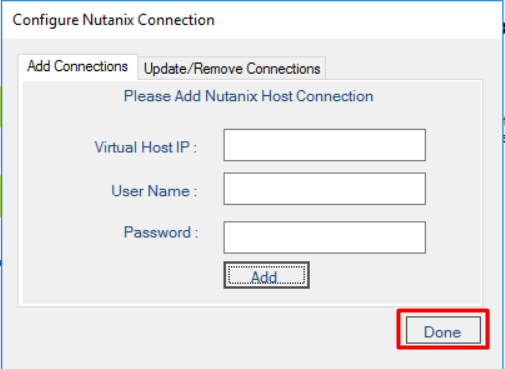 Click on "Finish" to complete the installation.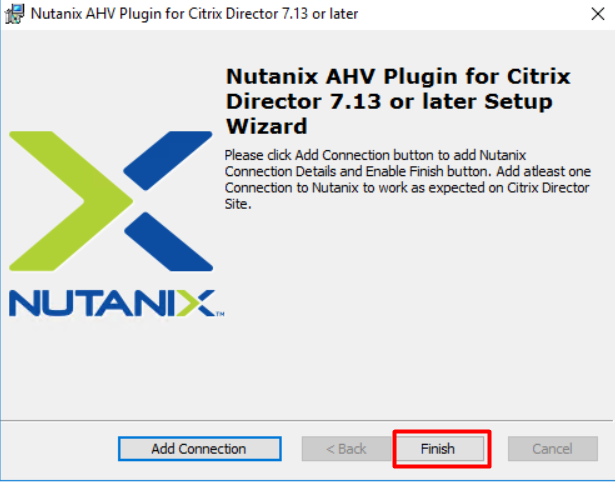 Step 3
Now Nutanix plugin installation is complete so we can start Citrix Director to see the integration in action.
So, start Director from the Start Menu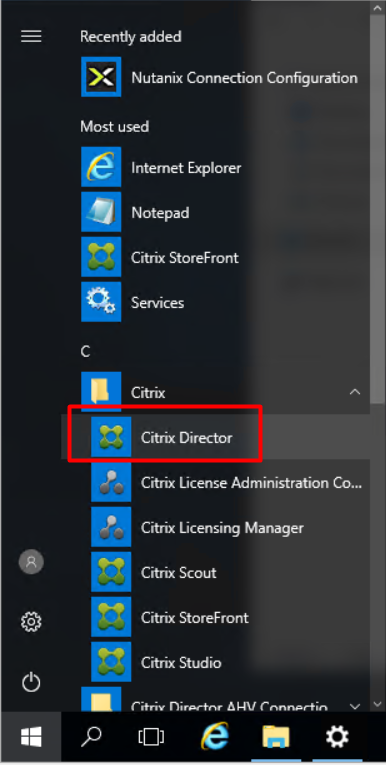 Login into Director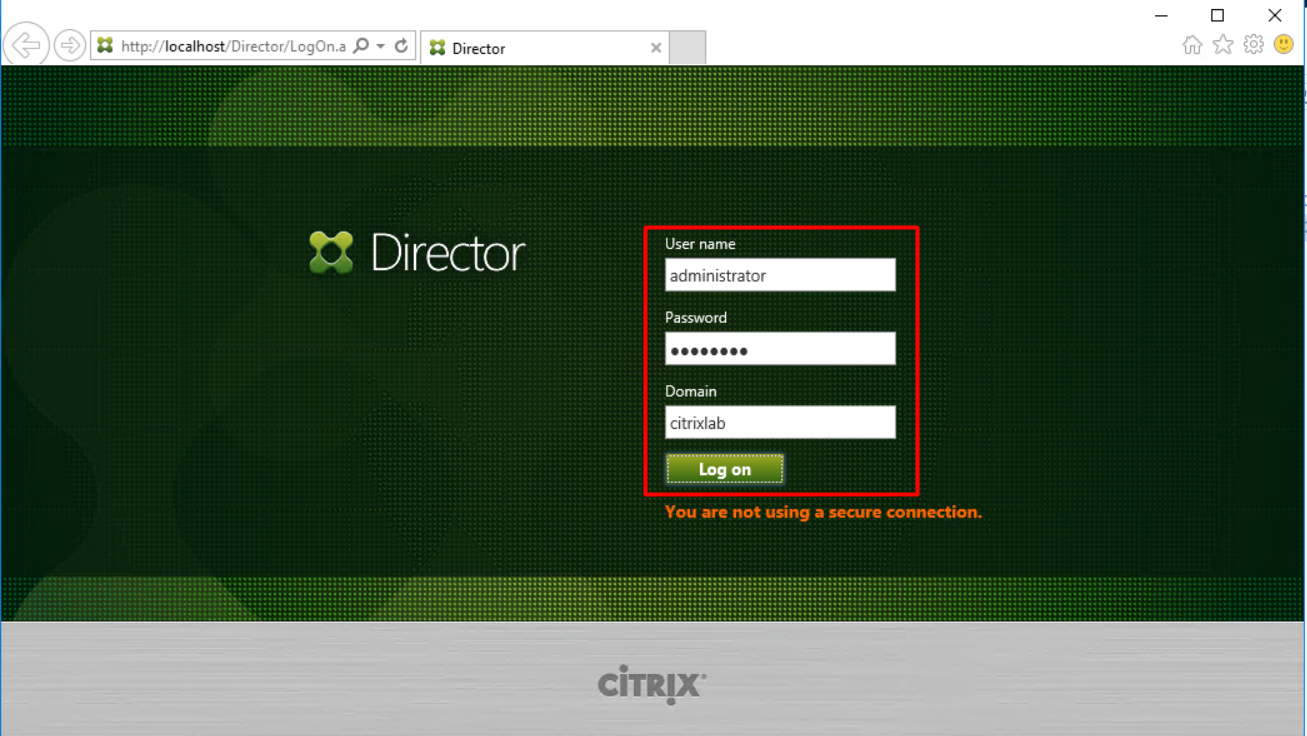 Click on "Filters", Select "Machines" and then "All Machines"

If you have XenDesktops you should see your machines right away, but since I am using XenApp I need to click on "Server OS Machines"

Then I will get a list of servers I can view details on, in my case I only have one so I click on it as shown below.

If you scroll down to the bottom of the page you will find a section called "Nutanix Virtual Machine Statistics" when you can see the integration in action.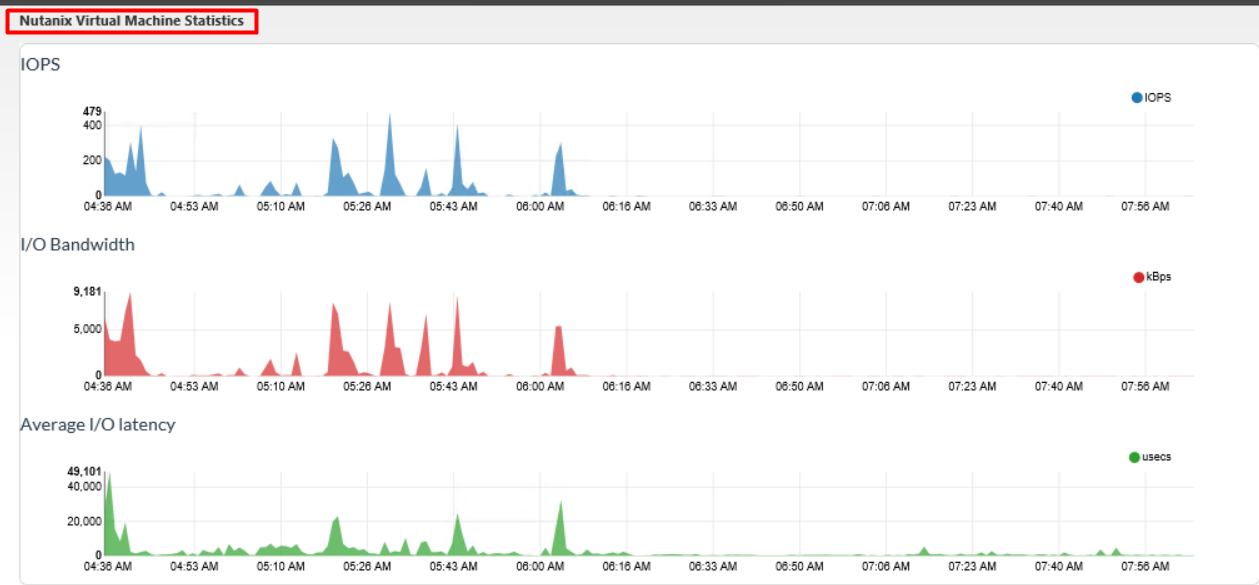 As you can see in the image above the integration pulls in information about IOPS, I/O bandwidth and average I/O latency. With these information, you will be able to spot any spikes or flatlines that the system can't handle.
I hope this post will be useful when setting up the integration for the first time or just as a small guide to when you need to start over.
Enjoy
Martin